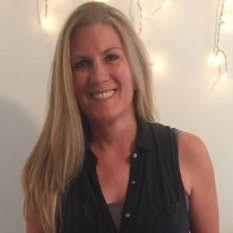 Susan L. Bires, RD, LDN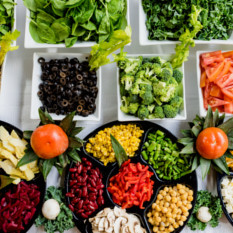 Susan L. Bires, RD, LDN, has been a registered and licensed dietitian in the Philadelphia area for approximately 23 years, working in a wide variety of settings, including medical nutrition therapy in hospitals, weight management programs for adults and children, cooking classes and other community programs.  Susan is passionate about breaking through the barriers that may exist between people and good nutrition in a fun and practical way.  Susan looks forward to many years of sharing her experience and love of food with others, so that they may be pushed beyond the ordinary.
 Susan lives with Multiple Sclerosis, diagnosed in 1997.  She created a YouTube channel, called "Sue B's Kitchen" to help inspire people to cook!  A quality, "clean" diet is part of the recipe that keeps Susan strong; in addition, consistent regular exercise is key to maintaining strength and balance. =
Susan recently teamed up with David Lyons, Founder of MS Fitness Challenge, the worldwide charity that helps educate, train and motivate people with MS to live a lifestyle of fitness through exercise, nutrition and mindset, to promote REAL FOOD for REAL PEOPLE – cooking for all people, from all economic situations, including those with physical limitations.
GOOD NUTRITION IS IMPORTANT FOR EVERYONE
Enjoy every bite!
"I decided to team up with David in part because of his enthusiasm and dedication to those of us who live with Multiple Sclerosis. As an individual person educating and encouraging all people to adopt a healthy lifestyle, cooking more and exercising their bodies, I realized that I could share my practical cooking style and inspire more people to incorporate it into their daily lifestyle by joining with David, who is already a champion in promoting fitness for all."
SUE'S MSFC CHANNEL
[embedyt] https://www.youtube.com/embed?listType=playlist&list=PLEs4c8C4GiNJTDqCZDP2dcdPkQFBBbEYj&layout=gallery[/embedyt]