OPTIMALBODY TRAINING PROGRAM FOR MS
Take Control of Your Fitness
Continue Training After the Challenge
The free fitness challenge only lasts 8 weeks. Take your personal fitness to the next level by subscribing to OptimalBody Personal Fitness and make it a year-round commitment.
Join the hundreds of MSers beating MS with the OptimalBody workout methods designed by the only fitness expert with MS!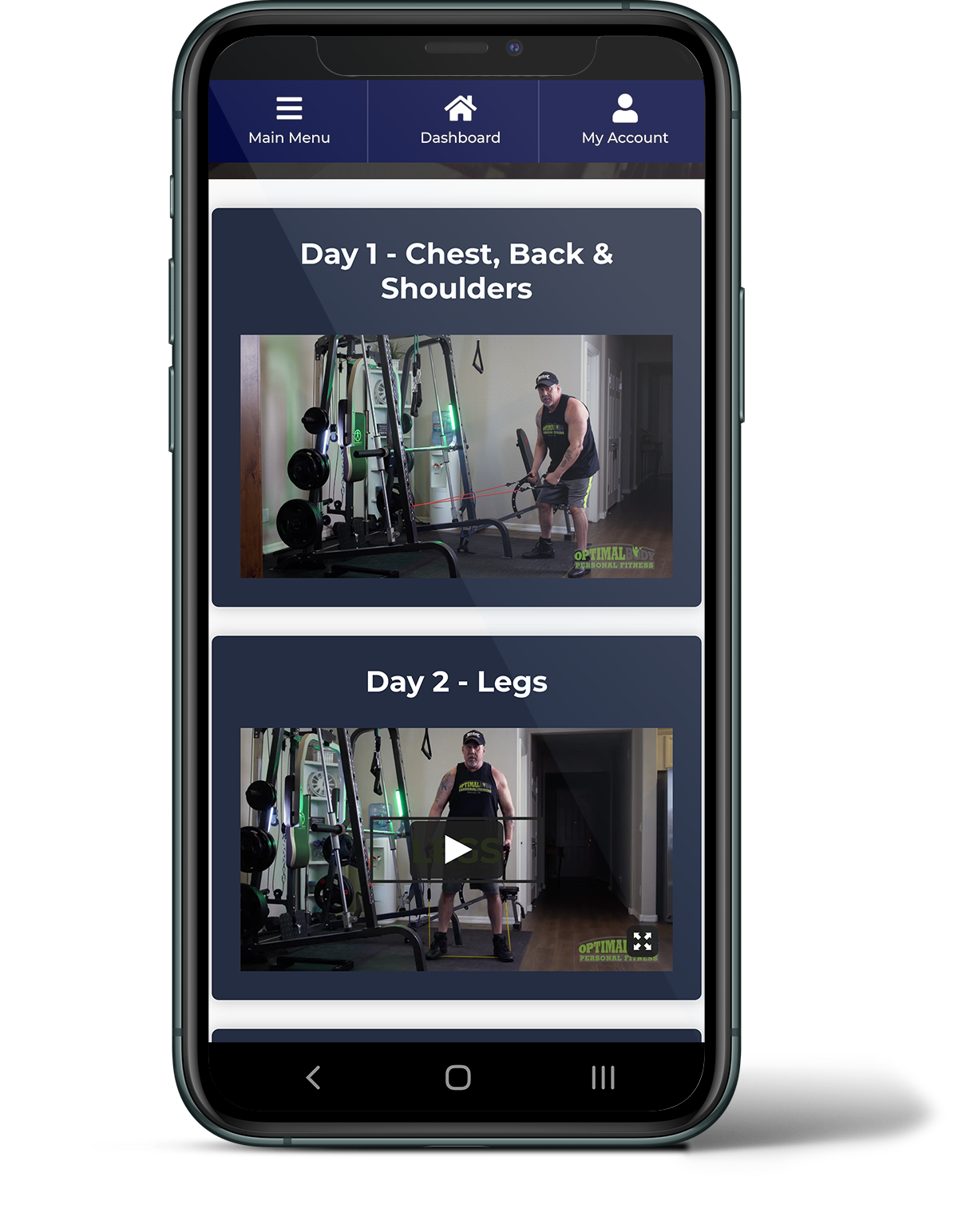 For a limited time receive 33-55% 0ff the regular membership
It pays to have connections, and the MSFC is a great group to be connected with. Fitness and health are what we're all about. Dedicate time to your health all year with the OptimalBody Training Program for MS, the only program designed by a fitness expert with MS!
EASY TO FOLLOW VIDEOS
Full workout videos to follow step by step taking you through each of the Training Method 3 day cycles updated MONTHLY
MONTHLY CHALLENGES
MONTHLY Challenge to win prizes such as a LIVE one on one training session with David Lyons, OptimalBody T-shirts, supplements and more
MONTHLY Q&A LIVESTREAMS
Monthly livestream questions and answers session with DAVID LYONS, creator of the OptimalBody Training Program for MS
AMAZING PRODUCT DISCOUNTS
Discounts to supplements and workout products beneficial for MS
NUTRITION FOR MS
Nutrition information specifically for MS updated MONTHLY
ARTICLE ARCHIVE
Full access to the OptimalBody archives packed with articles and tools about nutrition, training and mindset for MS
Learn From The Best
Take it from the man who continues to improve long after being diagnosed, people with MS need to workout differently. That's why David Lyons developed the OptimalBody Personal Fitness program.
Take advantage of his knowledge and experience. Signup for an OptimalBody subscription today!