Learn to Work with MS Clients For FREE
Do you have a desire to change the lives of those struggling with MS? MS Fitness Challenge and the MEDFIT Educational Foundation want to reward you for getting educated.
Apply for a 2020 Scholarship that reimburses you for the cost of the MS Fitness Specialist course.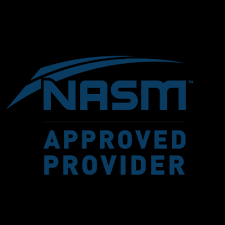 You can work with clients that suffer from multiple sclerosis to help develop strength, flexibility, balance, breathing, and improve their quality of life. In this Specialization course:
You'll learn the causes, signs, and symptoms of multiple sclerosis along with traditional treatment and management techniques.
You'll obtain a working knowledge of the anatomy and physiology affected by multiple sclerosis, and how they are used during exercise.
You'll learn to design and prescribe a proper exercise program with progression for MSers and be able to cue proper technique and body alignment.
You'll earn the title of MS Fitness Specialist.
Course includes 1-year of professional membership on the MedFit Network (MFN), for new members only [$169 value]. Instructions for creating your MFN account will be sent after course purchase. (Existing MFN members are not eligible to receive a free year of membership, but do receive a discount on this course. Check your MFN account for details or contact ivy@medfitnetwork.org.)
Requirements for the scholarship:
Complete the MEDFIT Education MS Fitness Specialist course
Train a person with MS for at least a month
Fill out the scholarship application
That's it! If you qualify, we will reimburse you for the cost of the training course. Download the application now for complete instructions.
MSFC Welcomes its new Trainers with Heart that have received the MS Fitness Specialist course scholarship in 2020 through our EMD Serono Trainer Scholarship Program:
Stephen Glaus – Manheim, Pennsylvania
Maureen Manley – Kirkland, Washington
Shanna Ferrigno – Los Angeles, California
Rachel Haddad – Detroit, Michigan
Melissa Abramovich – Milwaukee, Wisconsin
Robyn Nord – Naples, Florida
Rick Hess – Meridian, Idaho
Gary Gutowski – Raleigh, North Carolina
MSFC WORLDWIDE AMBASSADORS
MSFC is proud to announce our certified trainers who have become Trainers With Heart for Multiple Sclerosis and have committed to helping those with MS in their area live a lifestyle of fitness. If you live in the area of one of these Ambassadors, please let us know and MSFC will connect you to him or her.
THIS PROGRAM IS SPONSORED BY
Merck KGaA's EMD Serono sponsors MS Specialty Fitness Training Program
Exercise is important in managing multiple sclerosis, but going to the gym can be intimidating. So EMD Serono, the North American biopharmaceutical arm of Merck KGaA, worked with Dave Lyons, a bodybuilder who has MS, to sponsor the specialized MS instruction needed for athletic trainers.
Lyons, who founded MS Fitness Challenge in 2012 along with his wife Kendra Lyons, worked with a personal trainer certification company to create a specific program for trainers at gyms to more effectively work with MS patients. EMD Serono sponsors trainer scholarships.
"Not only are the Lyons' great advocates for the MS community and with their MS Fitness Challenge encouraging people to get out there, be active and take control of certain elements of their lifestyle, but it's also good for EMD Serono because it helps us focus on the patient as a whole, as opposed to just how our therapies interact with the patient," David Nichols, senior director of advocacy and state government affairs at EMD Serono, told FiercePharmaMarketing.
Merck KGaA has plenty of reason to support MS patients, with the German pharma leaning heavily on key med Rebif, an interferon treatment. And the fitness challenge isn't EMD Serono's first effort to do so; the company also runs the support network MS LifeLines.
EMD Serono's partnership with the Lyons and MS Fitness Challenge will run through the end of the year, but the drugmaker will likely extend the effort, Nichols said.
"The MS Fitness certification will be regularly updated and evolve as time goes on," he said. "… Ultimately, we'd like to see trainers working around the country to help MS patients. We know there's a demand out there for it."
From FiercePharma.com
http://www.fiercepharma.com/marketing/merck-kgaa-s-emd-serrono-sponsoring-ms-specialty-fitness-training-program
April 25, 2018
Thank you to all those who visited our booth this week and took part in our #ImBalancingMS activity. We donated $100 for each participant. And now we're thrilled to present MS Fitness Challenge with a donation of $20,000 to continue their mission of educating people with MS on the benefits of exercise and nutrition.
— EMD Serono
NFPT MS Fitness Training Specialist Course
Those diagnosed with Multiple Sclerosis often feel hopeless as this disease presents symptoms that can often feel debilitating and physically and mentally exhausting. But there is hope through wellness and training techniques that will improve the quality of life for those struggling with this disease.
Explore the daily struggles faced by people diagnosed with Multiple Sclerosis and apply the concepts this course teaches about how to safely work with MS clients in an encouraging and active way. 'MS Fitness Training Specialist' gives a foundation of knowledge to build from so that certified trainers can understand the needs and limitations presented by MS clients.
If you are a certified personal trainer or allied health professional, then this course is a great stepping stone to understanding what it will take to train clients with Multiple Sclerosis.
Working with David Lyons and the MS Fitness Challenge has been an inspiring collaboration that I quickly began to realize the significance of when getting to know the roots of this organization. David has been there and done that, he models perseverance and does what he does for the greater good of the people he serves. The National Federation of Professional Trainers, NFPT, is excited to partner with David and the MS Fitness Challenge to bring awareness and education to certified personal trainers who can expand upon their scope of practice to include serving clients diagnosed with MS. Together we will help more people achieve improved daily living, mentally and physically, through fitness and exercise.
The course sheds light on the highs and lows of the MS client experience. Especially important, attention is given to the emotional needs of MS fitness participants. Finally, there is clarity regarding the basic foundation necessary to work with this demographic.

Thank you, David Lyons, for sharing your journey so that others with MS may participate in life.
This course provides the insight and depth that's required to train peopl wih MS. It goes into prevention for injury, very informative, inspiring with David's story and has up to date information.

This course is a vital resource for trainers who work with people with MS. This course provides a vast and comprehensive guide to maintaining physical fitness and a healthy lifestyle. David's story will inspire those with MS and shows that anything is possible.
This was a well structured, concise and easily understood curriculum that I learned much from and have applied daily since.

I found this course to be an invaluable tool in helping me train my clients with MS. Thank you, David.
NFPT has been certifying personal fitness trainers since 1988. Our organizational mission is to equip trainers and their clients with the education and tools that are needed to address America's growing health concerns, and to promote fitness around the world. NFPT provides fitness trainers with the educational tools and resources needed to develop and enhance performance skills for the safe and effective training of apparently healthy individuals in a one-on-one or small group setting. Performance and knowledge-based skills are assessed by a legally defensible certification exam which, upon successful completion, earns the individual a NFPT Certified Personal Trainer (CPT) title.
"I'm trying to encourage and help people all over the world to realize that MS is not an obstacle, it's a way for you to take control of your life and become victorious"
Please help us help those suffering with Multiple Sclerosis improve their lives through health & fitness. We are a 501(c)(3) not-for-profit organization and 100% of all donations go to the cost of the MS Fitness Challenge program. Every dollar helps a person with MS and is a tax deductible donation.