MS Fitness Challenge is honored to have ThermApparel as a "partner sponsor" of our charity. Thanks to partners such as ThermApparel we are able to continue to bring the MS community the most comprehensive and innovative fitness programs available.
Don't let the heat keep you from doing the things you love.
What's the point of owning a cooling vest if it's bulky and uncomfortable? Get a vest you will actually want to wear. The ThermApparel UnderCool Cooling Vest is designed to be worn discreetly underneath your clothes. UnderCool is comfortable and easy to use for every activity, day after day
Slim Profile allows you to wear what you want and keep your cooling vest concealed.
Lightweight under 2 lbs. helps you keep your energy for the things you want to do.
Breathable Mesh works with your body's natural cooling methods and whisks sweat away.
Machine Washable so you can use it day after day.
Adjustable straps keep your UnderCool comfortable and fitted just for you
ThermApparel's CoolingPacks are engineered to work with your body.
Not Ice. Not Gel. Our Phase Change Material (PCM) cooling packs fit into pockets designed to conform to your lower back. Keeping the cooling concealed and comfortable.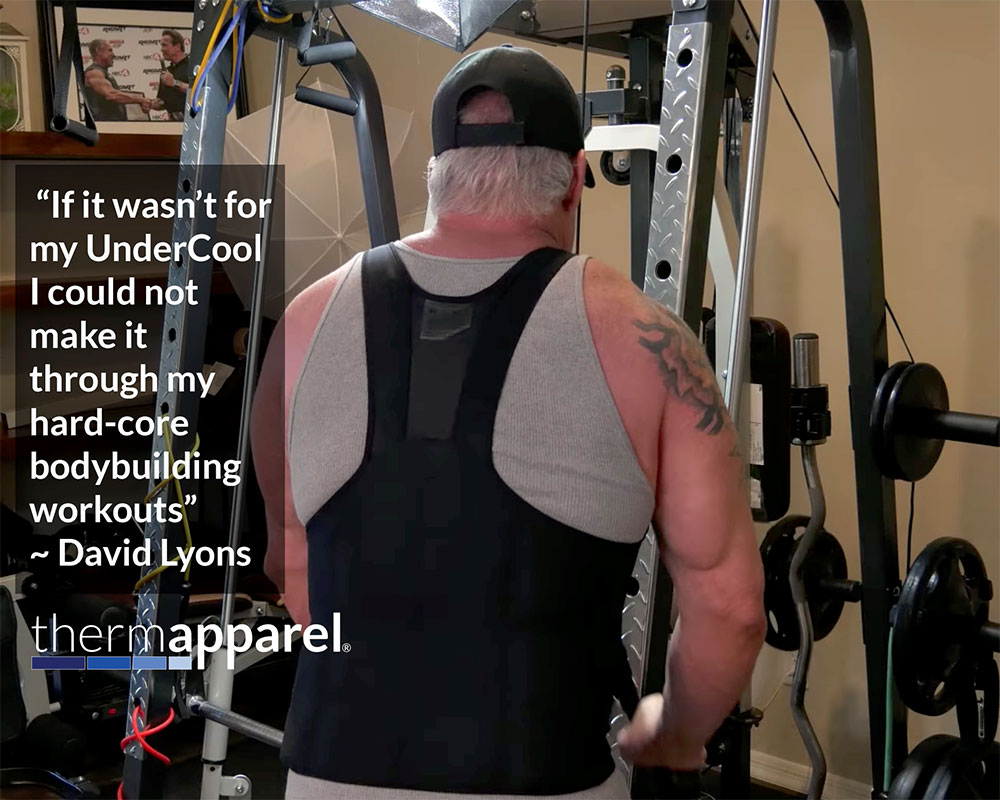 They are easy to use, ready to be frozen right out of the box, no need to soak or "plump" like other vests. ThermApparel Cooling packs freeze at 70F (21C) so you won't cringe from the cold when you put it on.
Works great in dry AND humid conditions
Non-toxic, biodegradable
Completely dry. Not a wet sticky evaporative vest and no condensation.
Fastest recharge time
Safe to use directly against your skin