Join Us LIVE!
MSFC Training Camp | December 2nd & 3rd | Location: HILTON Palm Springs, CA
Join us for an in-depth journey into how diet, exercise and self care can transform your life with MS. Learn from influential speakers who prove, every day, that you can live a happy, healthy and productive life, even with this devastating disease. Experience a one of a kind OptimalBody Training workout designed by David Lyons specifically for MSers at any level.
Participants will enjoy lectures from people who not only research the effects of diet and exercise on MS, but who also live with the disease.
THERE IS NO OTHER EVENT LIKE THIS ONE FOR MS.
Don't miss the opportunity to spend the weekend with other MSers from all over the country (and internationally) learning from award winning MS experts in a hands on atmosphere.
The event is open to anyone from anywhere who wants to spend a weekend in beautiful Palm Springs, California!
AND… ONE lucky attendee will win the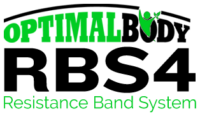 An $899 retail value!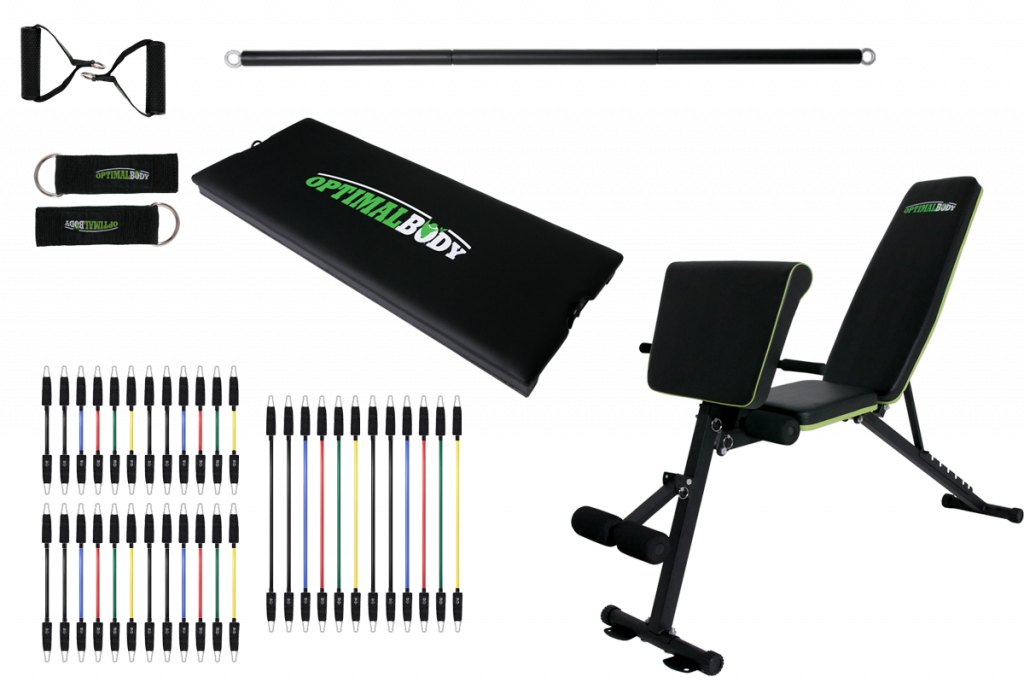 Enroll Now
Attendance at this training camp is limited to the first 50 coming from in and out of the Palm Springs, CA area. So please enroll immediately to reserve your space and have enough time to plan your travel. Each person that enrolls requires MSFC to pay for their food, venue space and materials in advance of the event.  In order to ensure attendee commitment, we are requiring a non-refundable fee of $100.  If your plans change prior to the training camp, let us know within 60 days of the event so someone else has the opportunity to take your spot. Non-attendance will forfeit your full $100 fee…no exceptions.
There is no additional fee to attend the event and breakfast & lunch consisting of anti-inflammatory/MS nutrition are included during the event. All resistance bands needed for the exercise segments will be provided at NO COST.
Each attendee will receive a binder with each speaker presentation printed as well as an MS Fitness Challenge tote bag with giveaways from some of our sponsors.
The cost of travel, hotel and dinner are not included.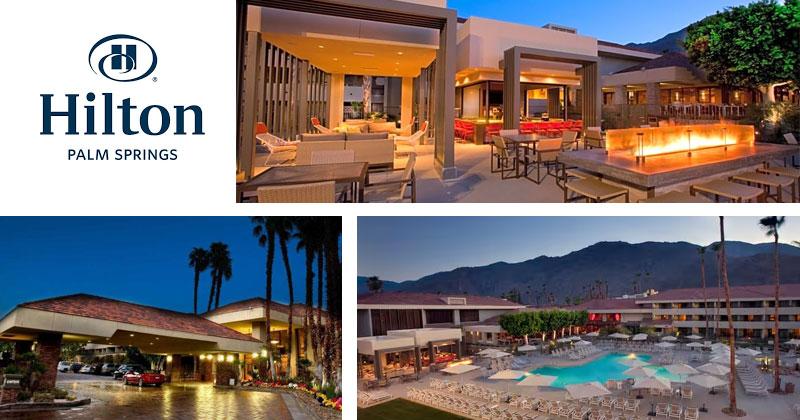 Training Camp special hotel room discounts are offered at the HILTON Palm Springs.
"…book the upcoming training camp. Exercise & proper nutrition are so important. You won't have a better crew to learn from like David Lyons, Monica Pelle, Shanna Ferrigno & Maureen Manley to name a few." ~ TABITHA COX
"I loved going to the one in Boise!!! I learned so much and had a great time. If anyone is on the fence I highly recommend going. You won't regret it!"  ~ JENNIFER FRAIL
"Went to the first one here in Boise and it was amazing! So much info, very positive, felt like one big family when it was over with." ~ LEANA SCHIMEK
"I felt like I was going to slowly grind to a halt and freeze, but the Training Camp showed me that even though I don't have as much control over my muscles, I can work them and make them stronger and walk better." ~ YVONNE JUAREZ
Want to know what to expect?
Check out how the first Training Camp went in Boise. This camp will cover many of the same topics AND MORE. Space is limited. Don't wait to reserve your spot!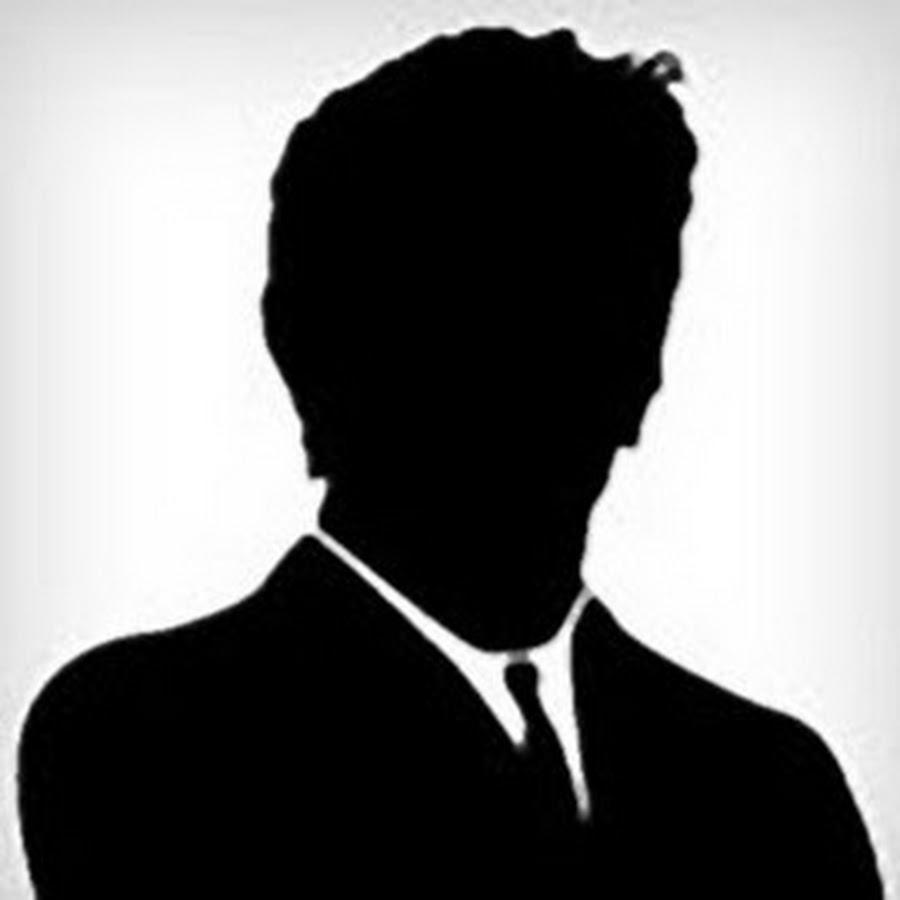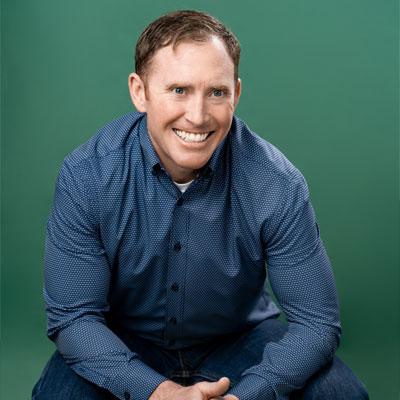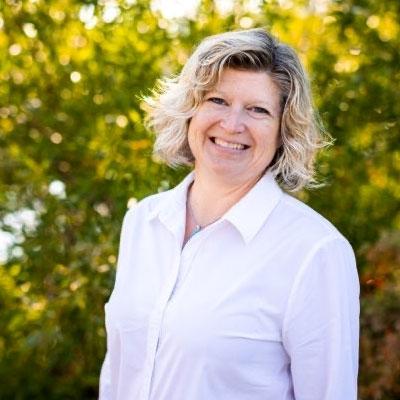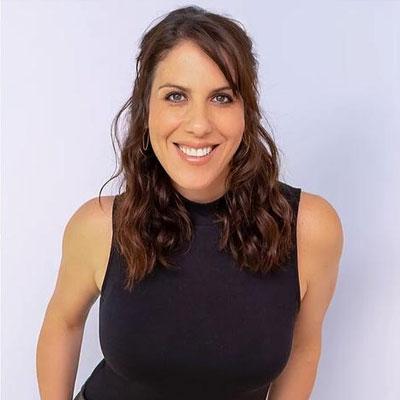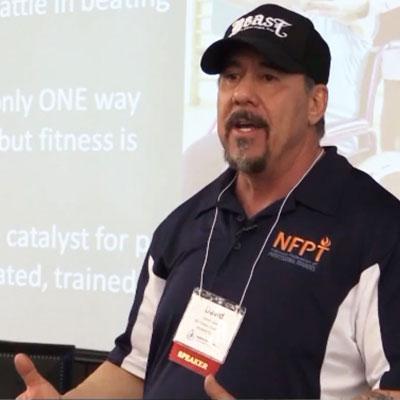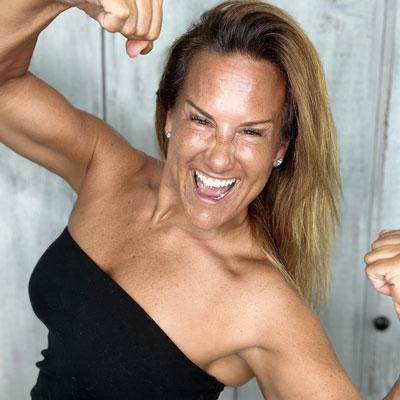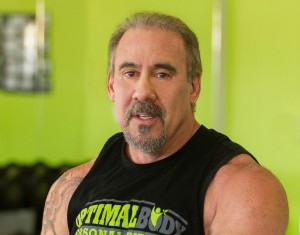 David Lyons
Co-Founder of the MS Fitness Challenge, BS, CPT, National Fitness Hall of Fame Inductee
Founder of the MS Bodybuilding Challenge and co-founder of the MS Fitness Challenge (MSFC) with wife Kendra, David has dedicated his life to helping people with MS understand the importance of fitness. He is the recipient of the National MS Society Milestone Award, Health Advocate of the Year Award, Health Advocate Lifetime Achievement Award, Lifetime Fitness Inspiration Award, and inducted into the National Fitness Hall of Fame. David was recently given Social Health Network's Lifetime Achievement Award for chronic conditions/MS advocacy.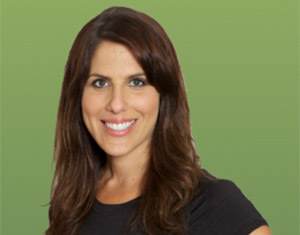 Shanna Ferrigno
National Speaker and Author
Daughter of the famed bodybuilder and actor, Lou Ferrigno, Shanna has been a health and fitness educator and behavioral coach for over a decade. She has helped balance thousands of people's lives through her work as a lifestyle coach. Traveling throughout the world, Shanna motivates her audiences everywhere she goes to take on the challenge of healthy living.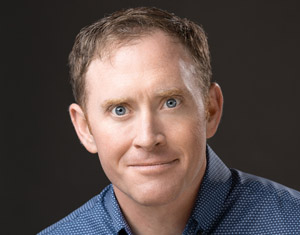 Matt Rowe, BA
Matt Rowe, BA, is an All-American Triathlete, Certified Health Coach, meditation practitioner, Reiki master, TEDx speaker, Author of Belief to Heal, and father of two. In 2010, Matt healed himself from a paralyzed leg to finish the infamous Ironman triathlon, reversed daily activity of TIAs (also known as "mini-strokes"), and recovered from debilitating symptoms of multiple sclerosis (MS) to live his best life. He is the founder of Identity of Health wellness coaching, founder of the Symptom Free MS Summit and hosts the Identity of Health podcast. A lover of Self and life, Matt lives in Colorado and travels nationally to speak on Belief, healing, and possibility.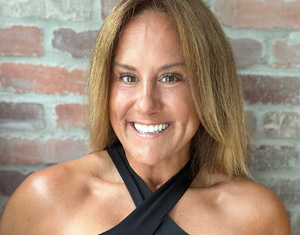 Angie Gensler
 ISSA Personal Trainer and NFPT MS Fitness Specialist, OptimalBody Fitness Training Program Coach
After quietly managing Multiple Sclerosis, focusing on daily self-care for 13 years, I met David Lyons of MS Fitness Challenge 4 years ago and realized I could do more. MSFC helped me recognize the deficits in my daily routines. With mentorship in proper nutrition, fitness and mindset, along with optimal supplementation, I have developed a daily regimen of self-care to become the best version of myself today. Sharing what I have learned and being a positive influence of change for others living with MS has been life changing.  Proud to be named a coach for David's OptimalBody Fitness Training Program to make a true impact in the MS Community.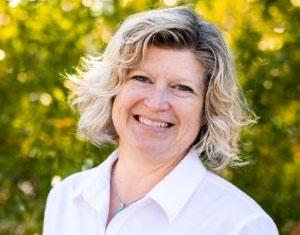 Melissa Rose, AFMC, INHC, AADP
Melissa's own journey with Multiple Sclerosis, diagnosis and recovery, has empowered her to become a sought-after clinician and committed investigative partner serving individuals who have chronic or autoimmune conditions. She has been working in the autoimmune community as a Practitioner, advocate, speaker and educator since 2017. Her education includes the School of Applied Functional Medicine, Institute of Integrative Nutrition, Functional Nutrition Lab, with certifications from American Association of Drugless Practitioners, Human Research and Biomedical Research Investigators and Key Personnel from Weill Cornell Medical College.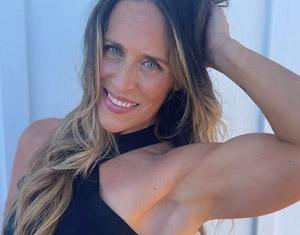 Amy Schwartz
 ISSA Personal Trainer and NFPT MS Fitness Specialist
In 2016, in the middle of pursuing her nursing degree, Amy had her first known MS attack. After spending years in and out of the hospital and months in bed from relapses and depression, Amy made a conscious decision she was no longer going to allow MS to take her down any longer. She was going to fight back with everything she had! A Massage Therapist for 20 years and Certified Nursing Assistant in her past careers, Amy is well educated with the body and has a huge passion for helping others. With all this, Amy's hope is to inspire and help as many people as she can to overcome their physical, emotional and mental limitations.
"I am grateful and honored to be a part of such an amazing team of people filled with passion in helping others achieve and live their best life with MS."
MS Fitness Challenge reserves the right to change the speaker lineup due to scheduling conflicts and other events out of the control of the charity.
MS Fitness Challenge is proudly partnered with the Multiple Sclerosis Foundation, EMD Serono and our other generous sponsors:
MSFC TRAINING CAMP SPONSORS
This event is made possible by the support from our proud sponsors who stand with us on the importance of fitness for battling MS.
If you are interested in joining our other sponsors to be part of the 2023 Training Camp, email david@msfitnesschallenge.org for more info.
TRAINING CAMP 2023 IS PROUDLY SPONSORED BY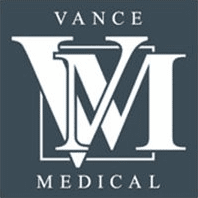 Combining the best of traditional medicine with alternative treatments to bring new therapies to chronic illness patients.
Living without chronic pain is possible. Patients shouldn't need to use medication to manage pain and illness.
"Just because you haven't found a cure, doesn't mean there isn't one."
– Dr Mark Vance, MD

ThermApparel is committed to empower people to live active, healthy lives by reducing fatigue, enabling exercise, and participation in life's activities through a comfortable, lightweight, and concealable cooling vest that people want to wear. We strive to give back a little of what MS takes away. ThermApparel is proud to partner with many non-profit organizations so everyone can have access and is available from distributors worldwide and our website thermapparel.com.
Discount Code: MSFC for 10% OFF

Promera's parent company, Vireo Systems, was formed in the culture of pharmaceutical science and forensic toxicology, where the highest standards of formal research and scrutinized certifications are required. Those standards have been the driving force behind our innovation, and the bedrock of our reputation as one of the most trusted brands on the market.
Code: MSFITNESS15 for 15% OFF
Previnex makes premium, clinically effective nutritional supplements that promote longevity, performance, and every day health, and donates vitamins to malnourished children with every customer order though the company's Get Health, Give Health® Program. We use Previnex products, have seen how beneficial they are for people with MS, and can't recommend them enough. Use code MSFCVTC for 15% off your first purchase. All products have a 100% money back guarantee, where if you don't see benefits, you can get 100% of your money back no questions asked.
Code: MSFCVTC for 15% off your first purchase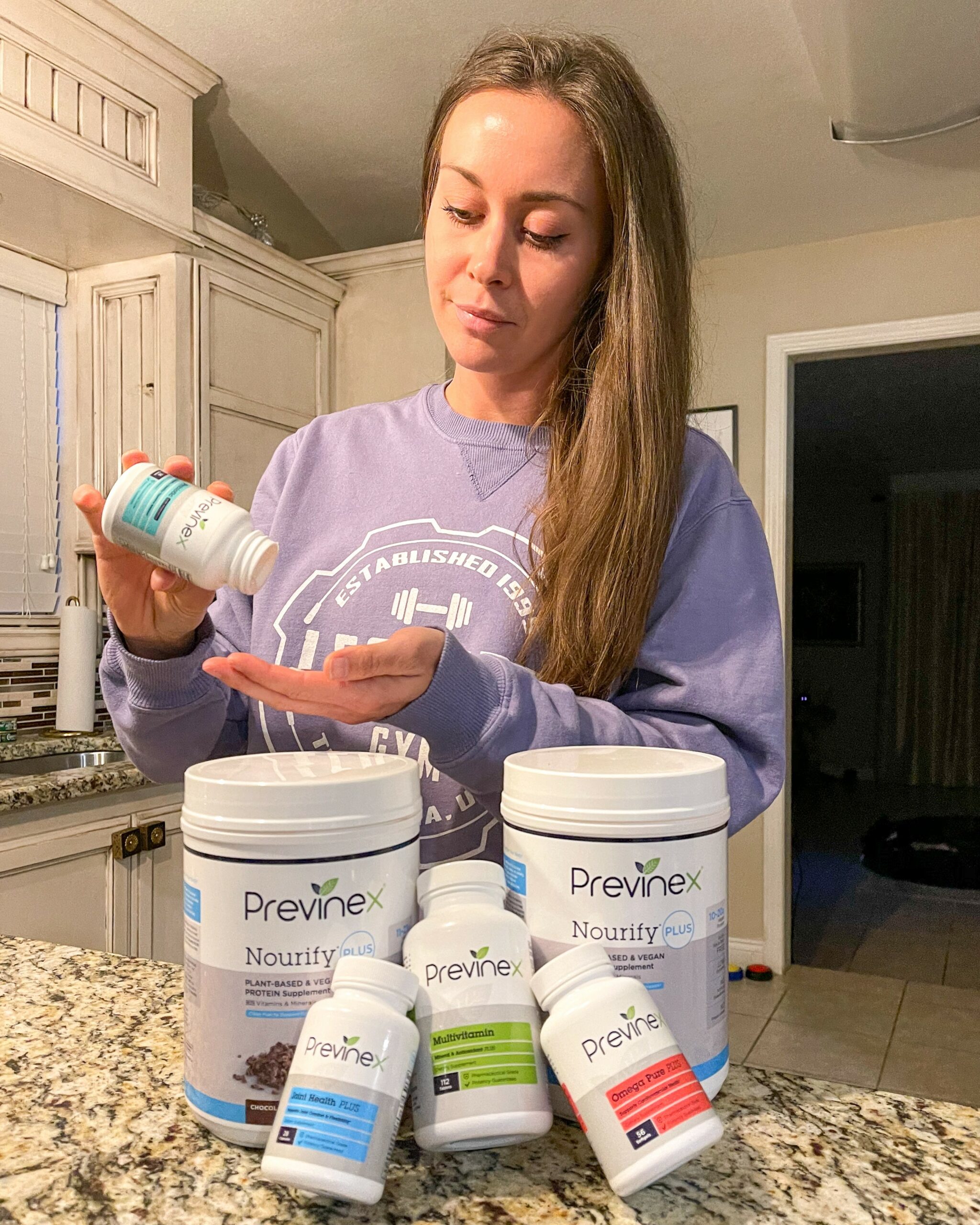 DVC Stem is a medical center that offers a treatment protocol using 300 million stem cells sourced from ethically donated human umbilical cords. The stem cells used in the treatment have the potential to repair damaged tissues, reduce inflammation, and modulate the immune system. This treatment can help people with chronic low-grade inflammation, Multiple Sclerosis, Parkinson's, Crohn's disease, and many other degenerative conditions. The stem cells are administered intravenously, minimally invasive, and have minimal downtime. Patients usually only need to stay in Grand Cayman for five days, and they are responsible for booking their travel and accommodation. The treatment results are quantified by measuring changes in unique inflammatory markers and subjective data in vitality questionnaires. Patients may see measurable results within 3-6 months following treatment and could experience lessening their symptoms within the first few weeks.  To learn more about this innovative therapy for MS, please visit our website.
OptimalBody is the ONLY online training system developed by someone who has MS and knows the challenges it creates and how to overcome them. With over 15 years overcoming MS through fitness, David Lyons is the top MS fitness specialist and the ONLY MS trainer inducted into the National Fitness Hall of Fame and voted to the Top 100 Healthcare Leaders Worldwide.
OptimalBody hosts free online training camps, as well as a subscription program with instructional workout videos and direct advice from David, himself. Make fitness a year round commitment.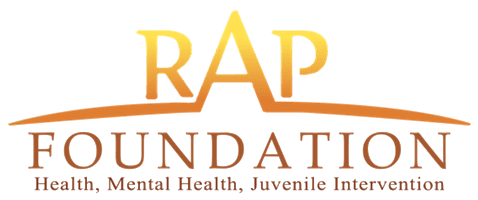 The Regional Access Project Foundation (RAP) Inc. incorporated in 1992 as a 501(c)(3) public benefit corporation in order to address unmet needs in health, mental health and juvenile intervention for residents of eastern Riverside County through grants and technical assistance to not for profit service providers.